This is the result of an assignment to improve the interface of a utility vehicle. This project revises the user interface of a forklift.
As a result, it should be easier to learn some of the unintuitive controls. The user interface should also provide important information for a safe and effective workflow. The most important information should be easy to grasp quickly so that the driver can concentrate on the surroundings. The limited visibility of the driver must also be taken into account at all times.
Visualization
To give the driver a good overview of the current vehicle status, this new interface continuously visualizes important parameters:
Fork height
Weight on the forks and the resulting permitted maximum fork height
Hoist angle
Horizontal fork displacement
Wheel orientation
A live feed from a wide-angle camera attached to the forks makes it safer to handle pallets at any height.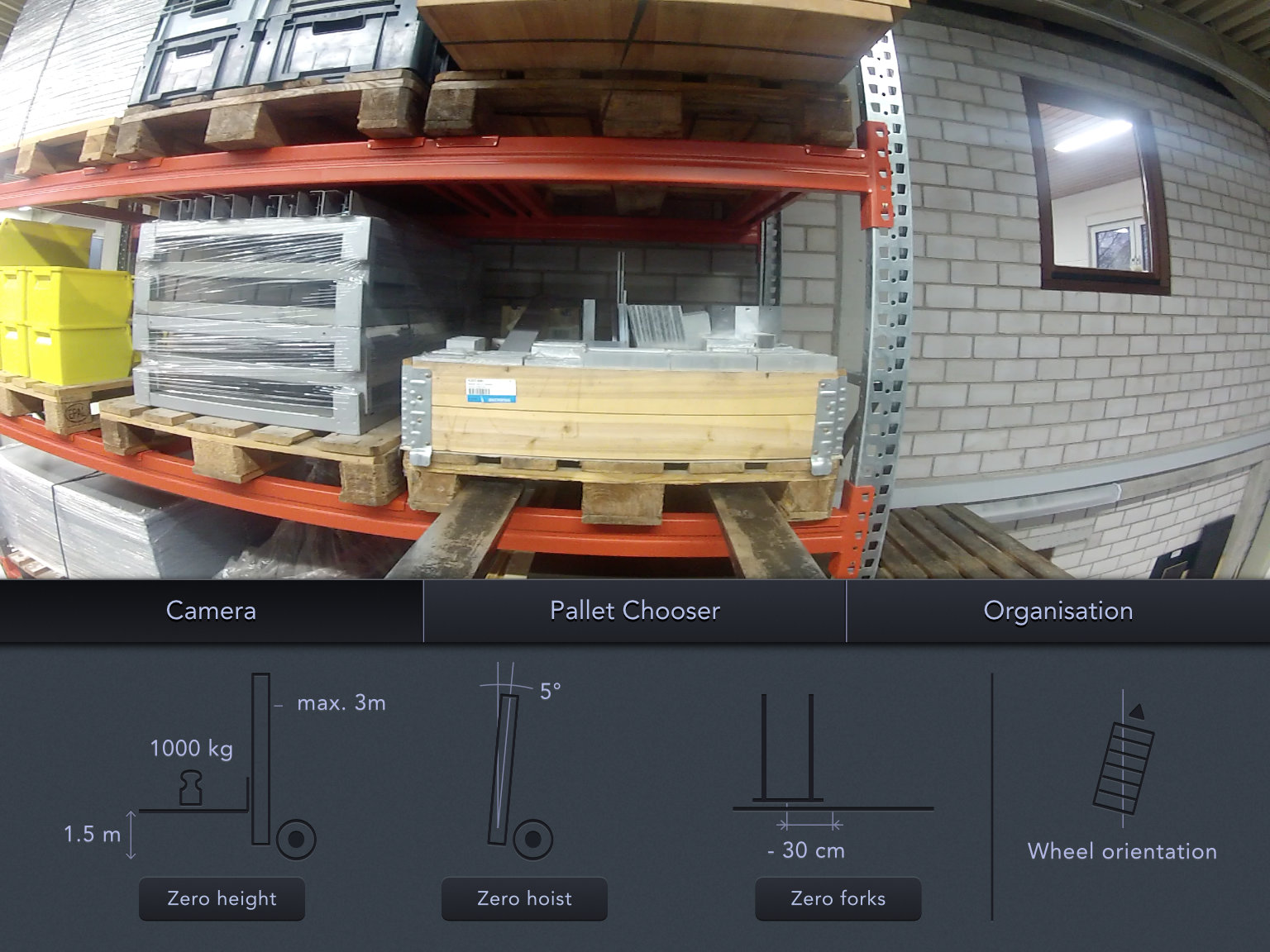 Features
Functions that are often performed with manual inaccuracy can now be precisely executed with a single click. This includes the zeroing of the fork height, the hoist angle and the horizontal fork displacement.
With the "Pallet Chooser" the driver can configure the pallet that is to be moved. And by selecting the approach side, the fork spacing automatically adapts to the pallet.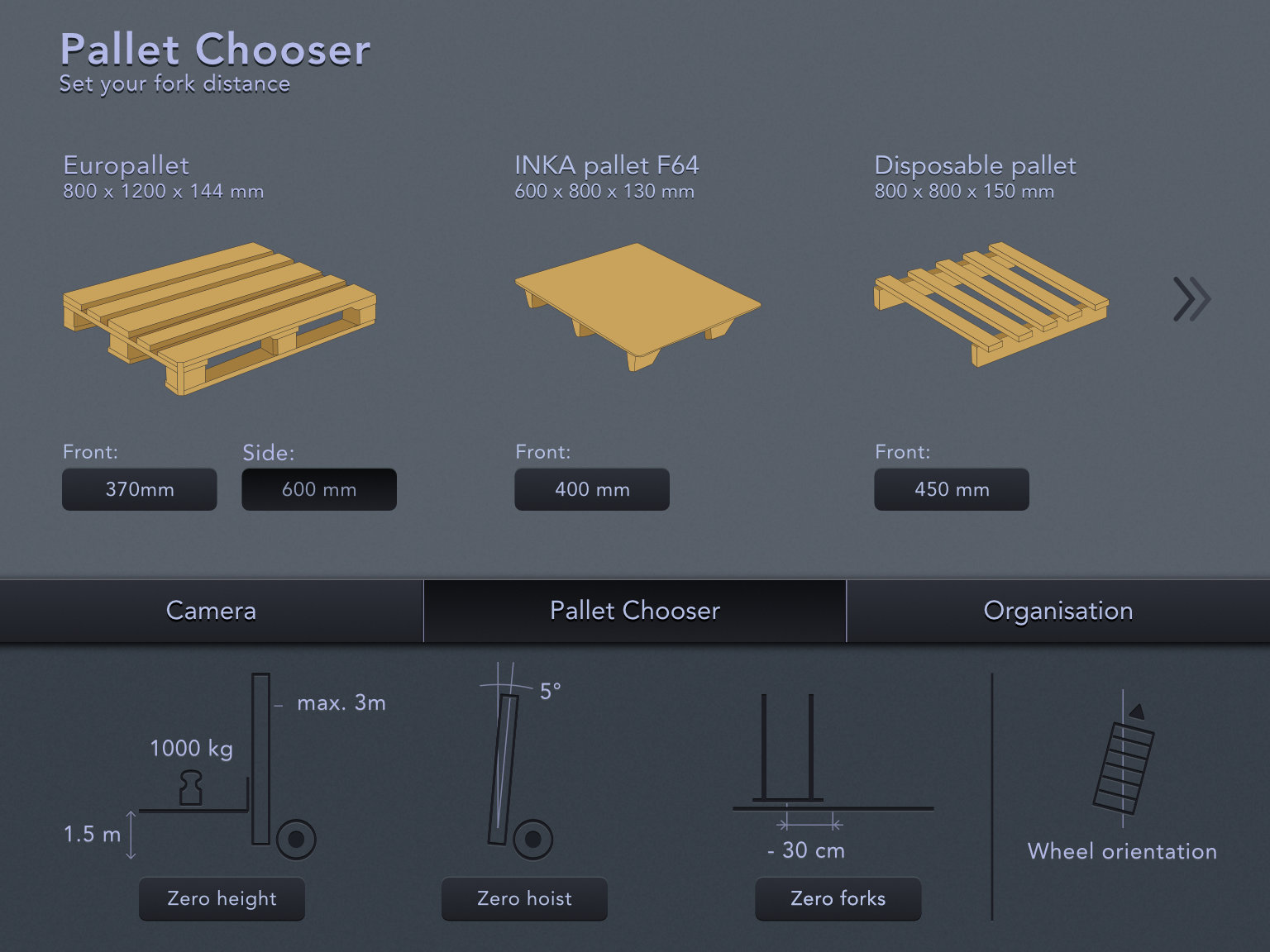 Prototype
To see how the data visualization would behave in realistic scenarios and since some parameters also influence each other, a prototype was built to examine the range of the parameters and the user interface itself.
This project was part of my interaction design studies at HfG Schwäbisch Gmünd.
Together with Daniel Keller, Joshua Vargas, 2th semester, "Interface Design".
Advisor: Thomas Techert