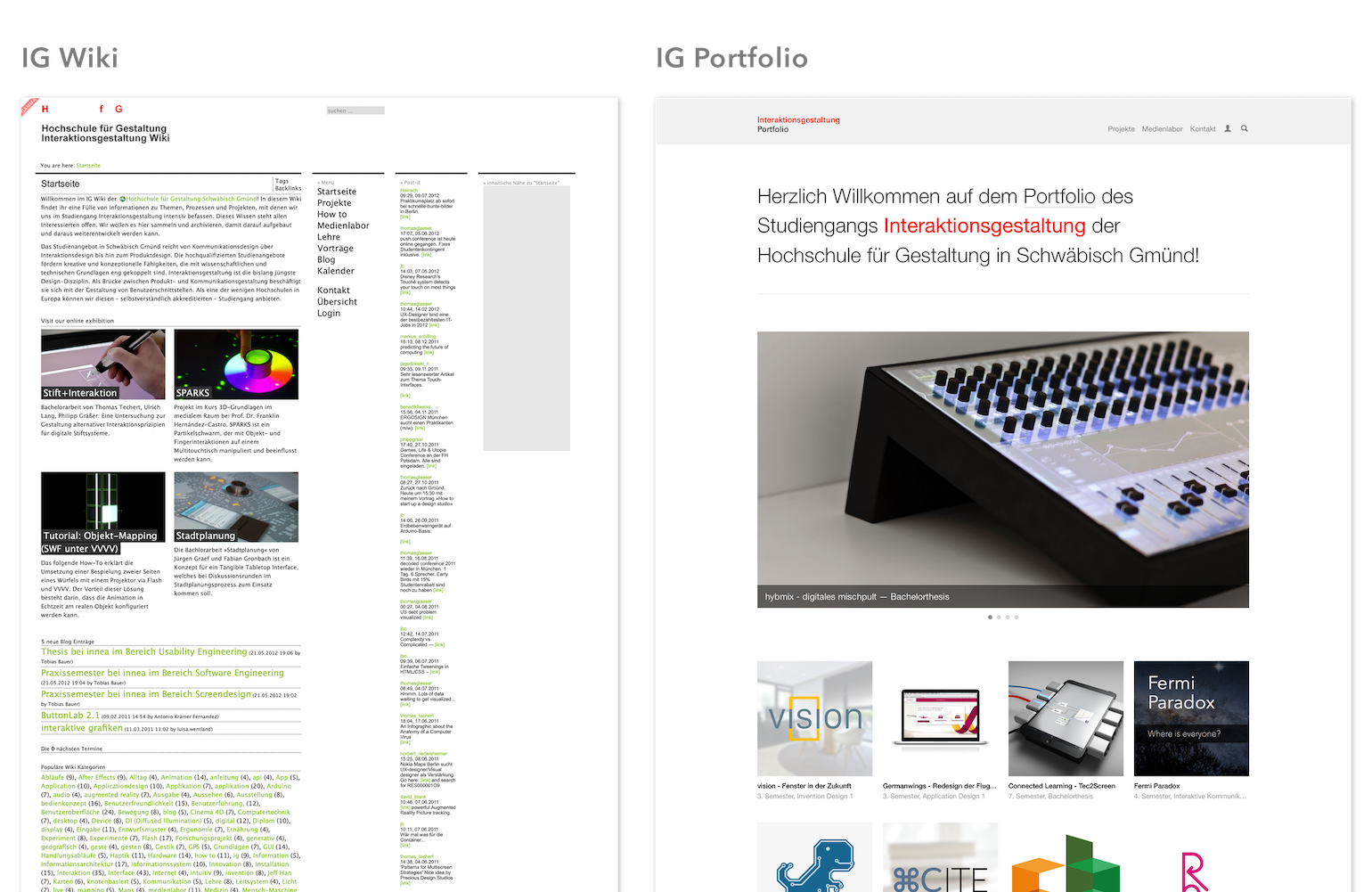 The journey from "IG Wiki" to "IG Portfolio"
The university approached me and a fellow student, Nikolas Klein, with the request to refresh the outdated web presence of the Interaction Design (IG) course. At that time it still had the very technical name "IGWiki". It was obvious that the layout and styling was no longer appropriate. But it also became increasingly clear to us that the branding didn't fit either. It was never a "Wiki", it was a portfolio. Students documented their projects here and showed them to the world. It was a portfolio for the IG study course. A place to discover the many impressive projects of the students.
But I wanted to go further, and that was an important aspect for me. It could be the portfolio for every single student. I noticed how fellow students spent a lot of time creating an online portfolio to apply for the upcoming internship semester. Some would have liked to use the time to study or develop other skills. My motivation was to provide future students with an automatically created portfolio that could be used for applications or similar purposes.
The necessary data for the implementation was almost available. Structurally, the relationship between the students and the projects they worked on was missing. And of course the individual student pages with the respective projects. Also the numerous existing projects had to be taken into account when implementing the structural, visual and layout adjustments.
After I finished my studies, others continued to work on the now called "IG Portfolio". And to this day my personal IG Portfolio exists.